The Tlady's Hiding Place
How to make an easy Tortoise Screensaver
This is a simple way to create a rotating futuristic tortoise or turtle screensaver using Dingbat fonts.
Here are a few examples - not animated here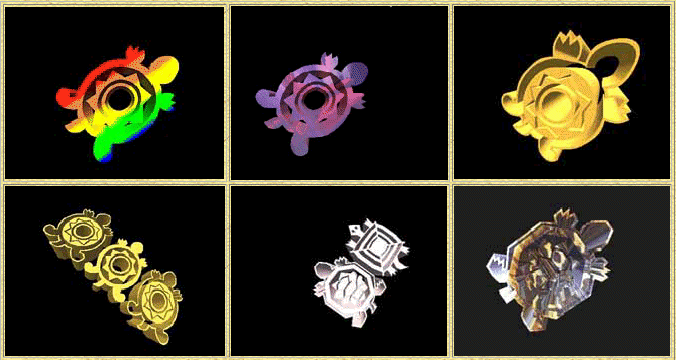 Here's what you do!!
1. Click Start, Settings, Control Panel, Display
and click on the Screensaver tab.
2. Select 3D Text and click on Settings.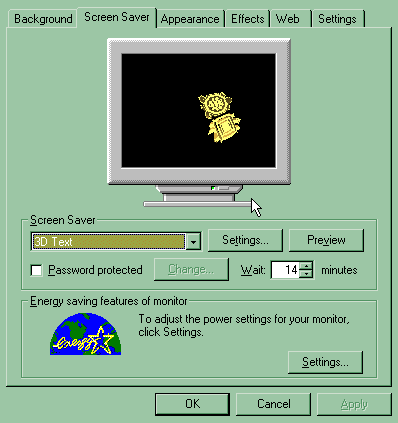 3. Select Text and type two brackets )( in the box.
4. Set the sliders as you see in the screenshot below.
5. Click on Choose Font.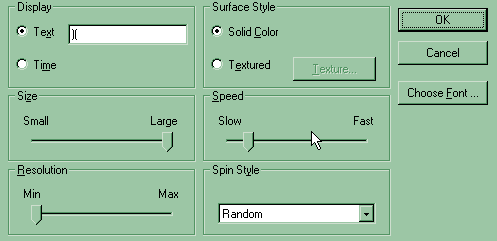 6. Select Mini Pics Lil Critters and click OK.
Or select Poptics Two Extras and type c and/or C
If you don't have either of these dingbat fonts, you can download Poptics Two Extras free here! Save the file to My Download files, then unzip it to your Windows Fonts folder.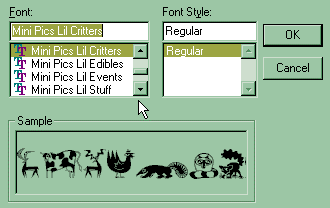 7. Click Preview to see the results.
Then you can adjust the settings as you like.
8. When happy, click Apply and you have your
screensaver!
9. One last job to do: you need to password-protect
your screensaver, or Windows will object.
To do this, simply put a tick in the Password
box (see first screenshot) and enter a word that
you cannot forget!
AND there's no need to wait to see your screensaver ....did you know you can make a shortcut to it on your desktop?
To learn how, go to Linda's great Computer Tutor site where the screensaver idea came from - and where you will find lots more easy and fun things to do with your computer!